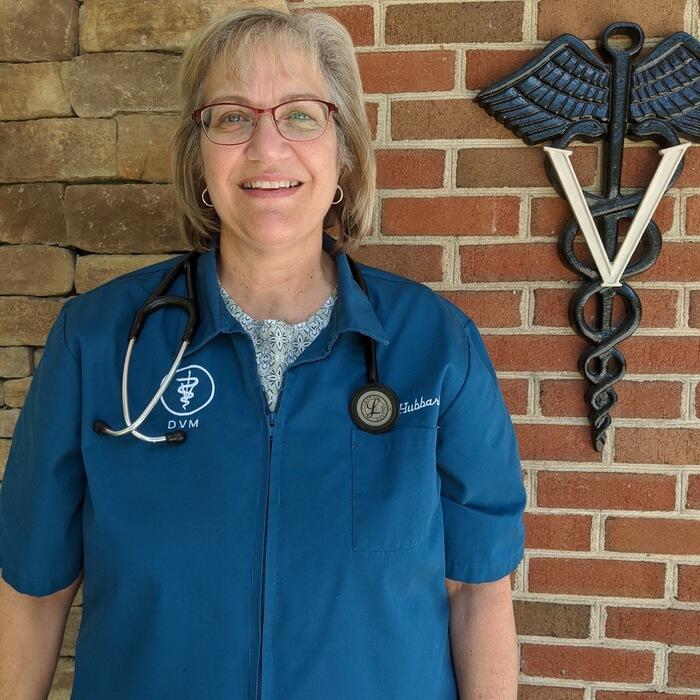 Robin Hubbard
DVM
Dr. Hubbard grew up in rural upstate New York and started out with horses and dairy cattle. She graduated from Cornell University with a B.S. in Animal Science and then from Iowa State University College of Veterinary Medicine with her DVM in 1985. She has practiced in Iowa, NY, and Michigan and moved to Virginia in 2007. Dr. Hubbard opened Rustburg Veterinary Clinic in August of 2011. She is very grateful for the support of the community and enjoys getting to know the clients and their pets. In veterinary practice, Dr. Hubbard has a special interest in applying new methods and procedures that improve our pets health and quality of life, dental procedures, and senior pets. There isn't much time out of the office, but when she gets time off, she likes to read, sew, garden, spend time with family, camp, and travel to historic sites with her husband Randy. She currently has 2 cows, 2 dogs, 5 cats, and an assortment of chickens and peafowl.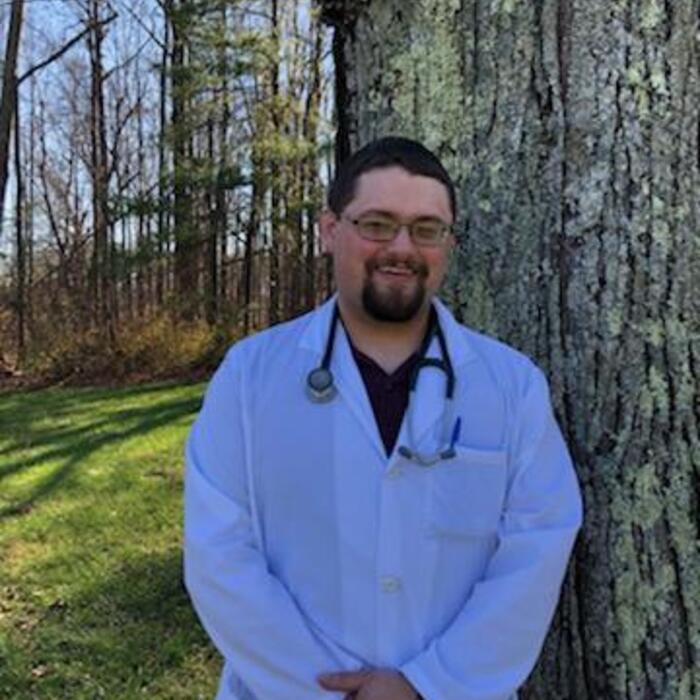 Ben Coates DVM
A Rustburg/Concord native, Dr. Coates grew up in the rural farmlands of Campbell County, VA, where he became interested in large and small animal medicine. He has been a part of the team at Rustburg Vet Clinic since 2012 as a volunteer/intern, vet assistant, and vet student. Coates graduated from Central Virginia Community College in 2013 with an Associate's Degree in Life Sciences, Virginia Tech in 2015 with a B.S. in Animal and Poultry Sciences, and from Virginia-Maryland College of Veterinary Medicine in 2019 with his DVM. He also has his own large animal mobile service called Falling River Large Animal Vet Services, where he provides care for cattle, small ruminants, swine, poultry, and horses. In his spare time, Dr. Coates enjoys hunting, fishing, camping with family, hiking, wildlife habitat management projects, and making turkey calls.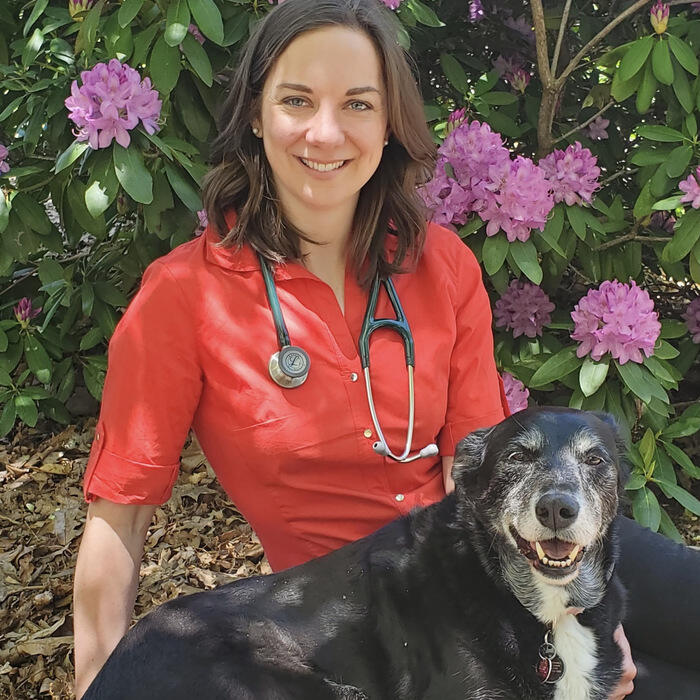 Bethany Marshall
DVM
Dr. Bethany Marshall recently moved to Lynchburg, VA. She grew up nearby in Danville, VA and is glad to be back in this beautiful region. She graduated from Virginia-Maryland College of Veterinary Medicine in 2021 and is incredibly excited to join the team at Rustburg Veterinary Clinic. Dr. Marshall enjoys all aspects of veterinary medicine but is especially interested in soft tissue surgery, internal medicine, and pain management in senior pets. In her free time, she enjoys running, snacking, and spending time with her husband and their Labrador mix, Pearl.
*Dr. Marshall will be joining the team on June 1st and we are looking forward to her working full-time with us!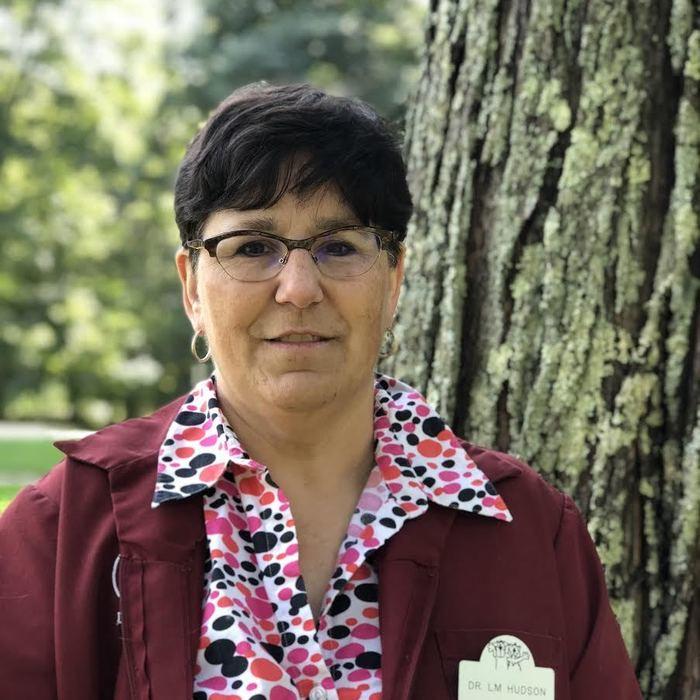 Leslie Hudson
DVM / Relief Veterinarian
Dr. Leslie Hudson has been providing relief (fill in) veterinary services since 2011. After graduating from Mississippi State University CVM, Dr. Hudson started her veterinary career as a large animal clinician. After 4 years she moved to Lynchburg to help start the Animal Emergency Clinic where she practiced and managed the clinic for 10 years. While working at AEC, she was able to also work in many day practices as a relief doctor and transitioned to exclusively relief work in 2000. Dr. Hudson has a special interest in Behavior and Emergency Medicine and enjoys the challenge of variety. Currently, she owns 4 dogs, 5 cats, 2 horses, an assortment of cattle, chickens, and sheep. When not working, she enjoys traveling, reading, biking, and volunteering with local rescue organizations.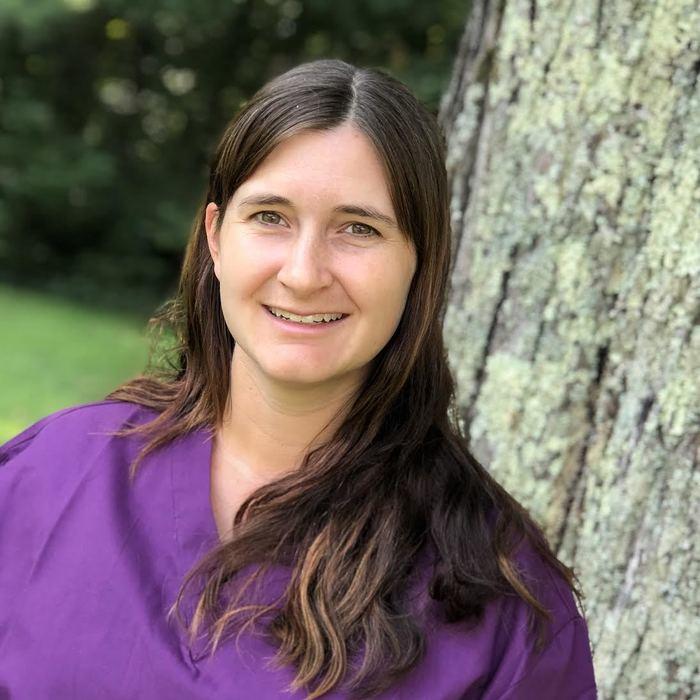 Paula
Licensed Veterinary Technician
I joined the clinic full time in May of 2018. I have a BS in Wildlife Science from Virginia Tech and an AAS in Veterinary Technology. I currently have 2 Labradors (Bynx and Floki) and 2 horses (Beau and Dewey). In my spare times I really enjoy being outside hiking, reading, and working on the farm.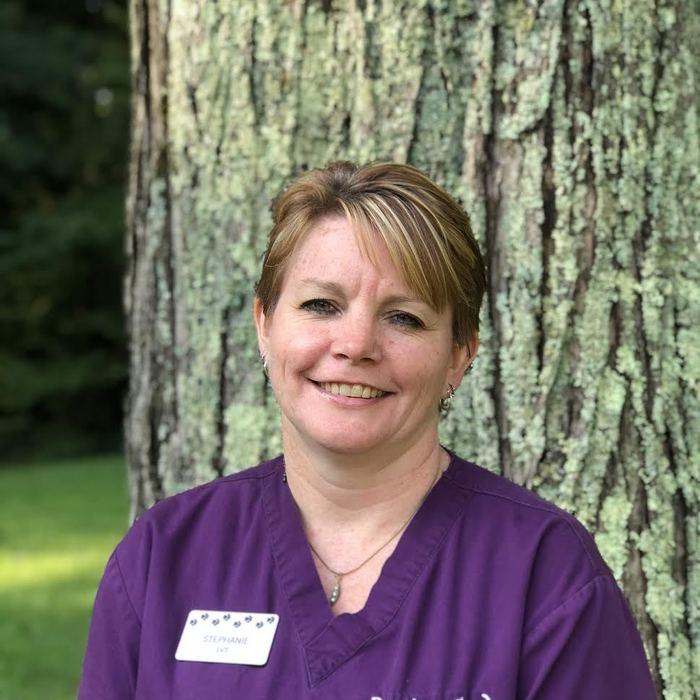 Stephanie
Licensed Veterinary Technician
I started with the clinic in the very beginning in August of 2011. I was born and raised in the area on a family farm. I have 1 dog, 2 cats, 3 horses and 1 donkey. My hobbies include reading, hiking, and anything outdoors. My credentials include earning my LVT from NVCC in 2005, AAS in Veterinary Technology in 2005, and a B.S. in Animal and Poultry Sciences from VA Tech in 2000.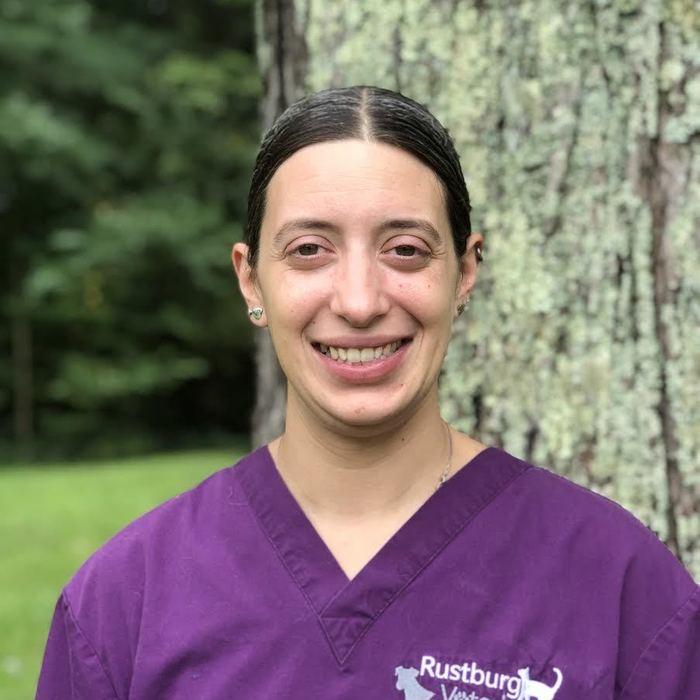 Jane
Veterinary Assistant/Receptionist
I have been at the clinic since October of 2014. I have 2 kids (Thomas- 6 and Marilyn-2), 4 cats and 3 dogs.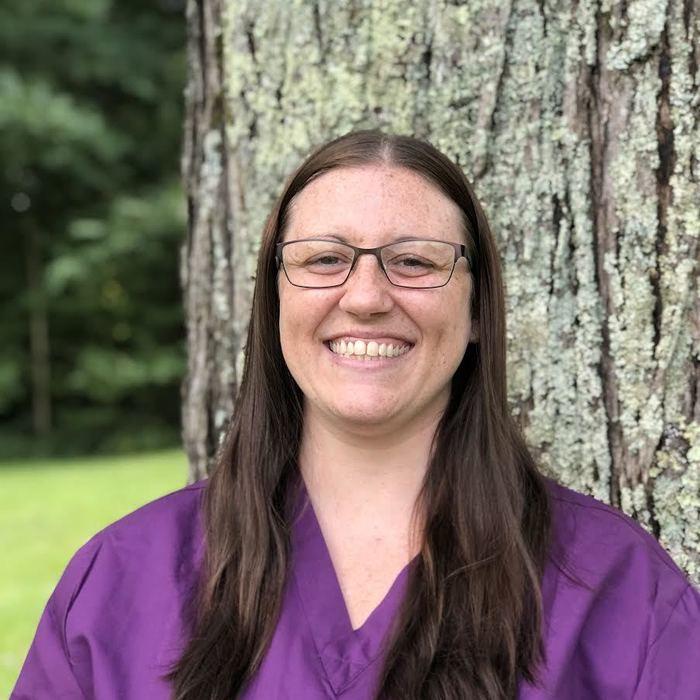 Jessica Receptionist
I have been with the clinic since Oct of 2011. I have 1 dog (Noodle) and 1 cat (Nacho Kitty). I enjoy writing, reading, kayaking, and music.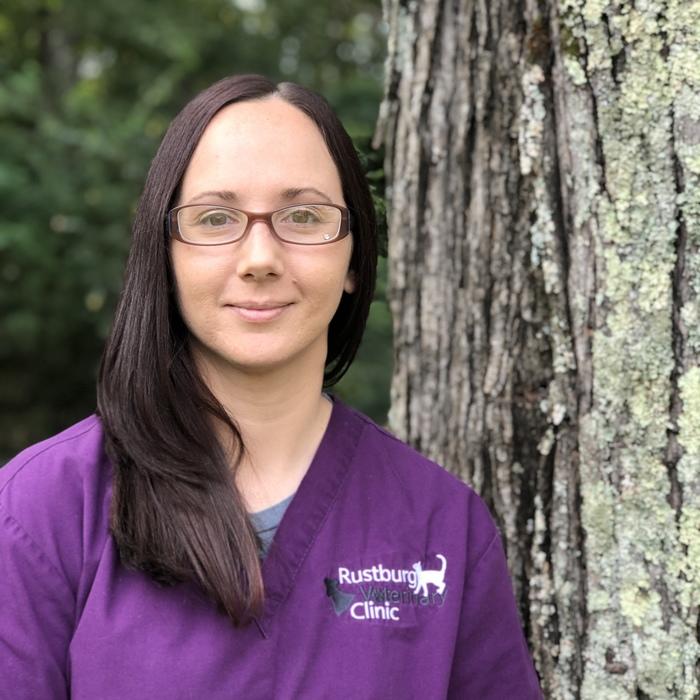 Tracy Veterinary Assistant
I have been working in the veterinary field for about 13 years and joined the team in July of 2019. In my free time, I enjoy spending time with my husband and two boys. We have 2 dogs (plato and rocky), 8 cats (Max, sppoky, jack, kimmel, monkey, rabbit, dusty, and butch) and a red ear slider named crush.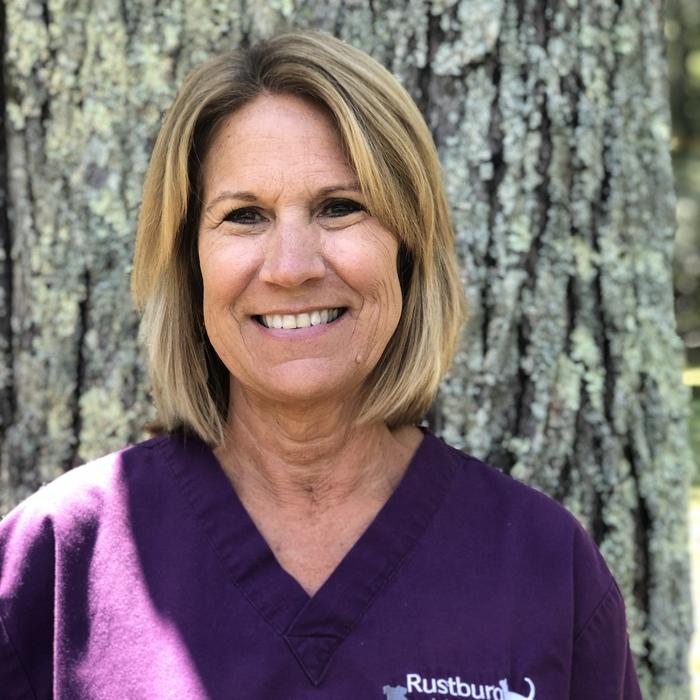 Sandy Receptionist
I have been with the clinic since August of 2018 as a receptionist. I enjoy spending time with my grandsons and family, visiting the beach, and reading.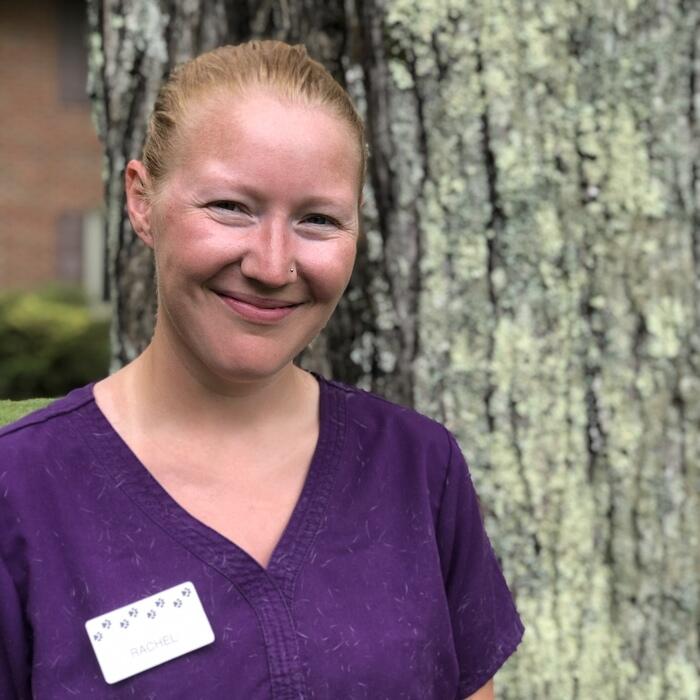 Rachel Veterinary Assistant
I first came to Rustburg Vet Clinic in 2016 part-time and returned in 2020 as a full time veterinary assistant. In my spare time, I'm riding horses, reading, or hiking with my border collie, Cricket, and my Malinois, Zirka.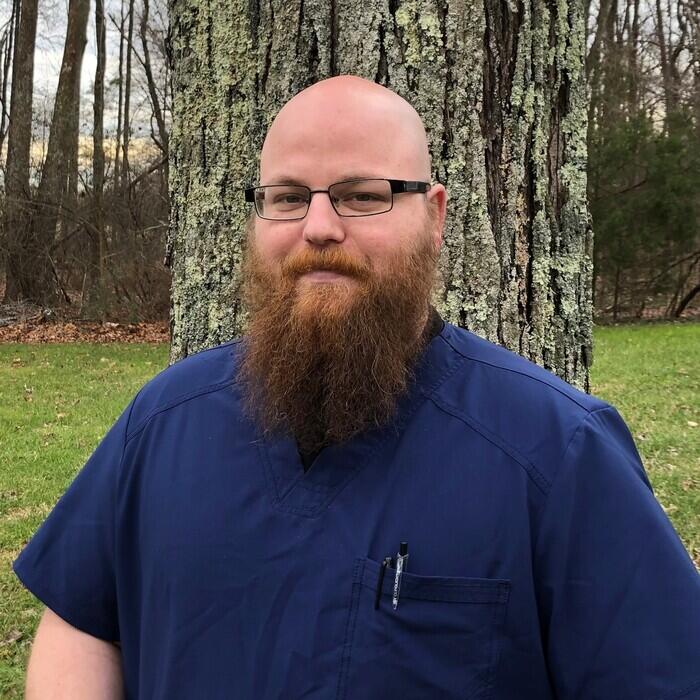 Andrew Veterinary Assistant
I recently moved to Virginia with the hopes of starting a small family farm. I like to surround myself with animals as often as I can. I joined the clinic in September of 2020. I enjoy being outdoors, listening to music and a good steak.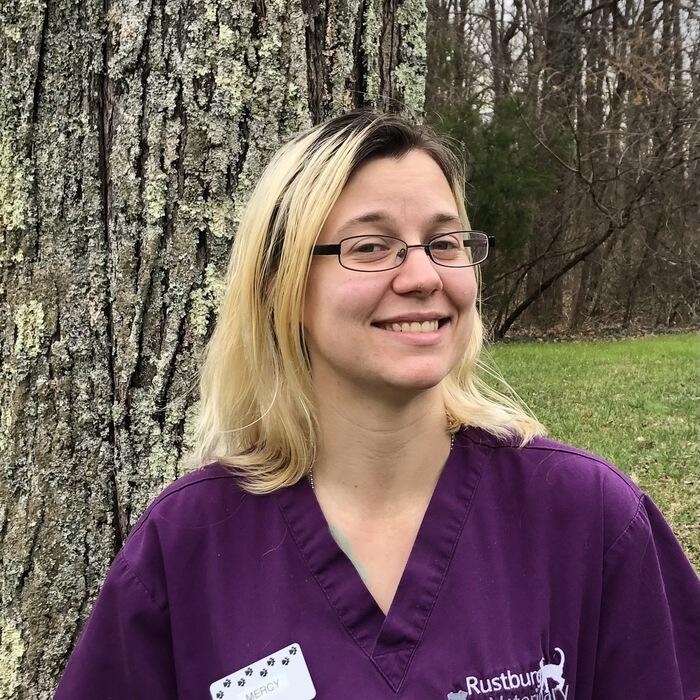 Mercy